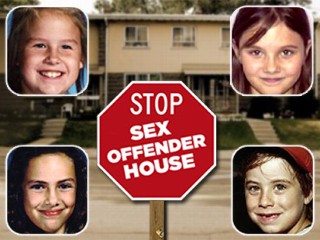 Sex offenders are people that everyone in our community fears. Their acts against others are vicious and they not only leave people with harm done to their body but also their emotions.

It is one of the most heinous crimes anyone can commit.

So what does our government do to protect us from these people?

They actually do quite a bit.

These offenders seem to have more restrictions put on them than most others.

But, that is a positive since they are definitely high risk offenders.
When an offender is sentenced for a sex crime they receive truth in sentencing, which means that they must serve 85% of their sentence.

They are required to receive an evaluation before they are sentenced and must receive treatment once released.

Most offenders do better in group therapy than in one on one with a therapist.

This is probably because when you have a problem that severe it is helpful for them to be around others with the same problem.

They are also put on mandatory parole once they are released.

Parole/probation officers have to be very good at what they do when they are dealing with this type of an offender because they will seem to be the best client they work with, but they must remember that manipulation is their strong point.
After they are released from prison they are must register in the community in which they live.

This is referred to as Megan's Law.

Registration can last up to ten years and they must do it annually, unless otherwise directed.

For those who are deemed to be sexually violent, dangerous, or a predatory must register for the rest of their natural life.

Juvenile sex offenders also have to register but their locations are not released to the public.

Interestingly, if a sex offender comes to Illinois from another state for more than three days they must also register. Their residence has to be 500 ft. away from schools, playground, churches, etc.

The community does not want them anywhere near areas that children are most likely to be present and that is understandable.

Making these offenders register is definitely a good way to keep an eye on them, know where they are, and it definitely lets them know they are being watched.

To see where sex offenders have registered in your area click sex offender registry.
There are many other restrictions put on sex offenders other than where they can live and the mandatory registration.

Some of the random ones are that they cannot dress up like the Easter Bunny or Santa Claus for any reason.

They are not allowed to put up Halloween decorations nor pass out candy to children.

In most situations they are not allowed to have access to the internet or be on social networking cites such as Facebook.

This one is hard to control due to the fact that many of them can just go to the library and get on a computer, which is another reason why officers have to be on their toes with them.

There are other restrictions that are put on these offenders also.
So do you all think that there are too many restrictions put on them?

Granted, we have all heard the story about the 18 year old boy that slept with the 17 year old girl and is now labeled as a sex offender.

In my opinion, I believe there should be different "labels" given to these people because their actions are much different than the others and I do not think that these strict of regulations need to apply to them.

At the same time, for the most part, I believe our legislation covers many of the bases that are needed to keep an eye on sex offenders and hopefully keep them from partaking in this behavior ever again.
Professor Roxanne Castleman
http://www.isp.state.il.us/sor/faq.cfm