In my research methods class we recently looked at a study I found very interesting and worth noting.

I thought I would discuss it in our blog and leave it open for you guys to discuss what you think.

In the last few decades the study of criminology and the criminal justice major has faced much scrutiny for being an "easy" major and the fact that so many people take it is because it's a fall back safety netting because the coursework tends to be simple.

In one of my classes last year I learned about how the criminal justice sciences has become a leading academia in the world of colleges and universities today.

The academic movement started by August Vollmer (below) went to great lengths to try and prove the importance of the studying of criminal justice rather than just the implementation of it.

Those of you who have taken Frank Morn's cjs 240 class know what I am talking about.

A lot of people assume that the major's popularity is due to its overall easiness, however I tend to disagree.

College is college and classes aren't meant to be easy.

People study what they want to pursue and I don't like the assumption that people are using the major I want to pursue as a plan b, because they couldn't succeed at math for example.

Personally I think it's a slap in the face, but hey, what can I do.

I'm not taking criminal justice because it's easy, I'm taking it because it's the field I want to pursue.

I imagine that most of you are to whether it's a major or a minor.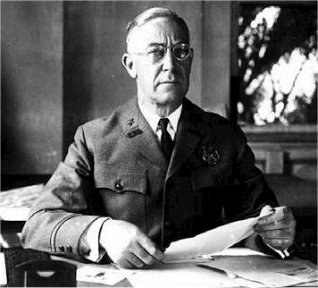 Anyways ill sum up the study for you guys so you don't have to read the 20 some pages of it.

It's not like we don't already have enough to read in this class anyway. (that was meant to be comedic professor Gizzi).

Basically the study to two groups, one was a group that consisted of all criminal justice majors and the other group was a selection of students in majors ranging from biology to mathematics and some others.

Then everyone was given a test in a standardized form, sort of like an ACT or SAT test with questions focusing on various disciplines that would have been learned at some point in life. To be short, the findings were that overall criminal justice majors scored lower than the non criminal justice majors.

However there were some flaws in this study one most notably being that what they were being tested on was scrutinized for not being an accurate representation of knowledge.

In my opinion I don't agree with the study for one main reason.

Common sense, because it doesn't matter what you score on an act type test when it comes to employment.

A police officer doesn't necessarily have to know what a hypotenuse is in order to run down a fleeing suspect.

Employment in certain fields requires you to know certain things.

Of course a math major will score higher on a math portion that a biology or criminal justice major.

Although this study was done correctly and the answers tend to show what was expected they are highly subjective and arguable to the basis of what it means to be "smarter."
At least we criminal justice majors have something in common.

When asked at the end of the study if they thought they were the smarter of the two groups the majority of them said yes.

Nothing wrong with a little confidence!
here's the entire study...
http://online.sfsu.edu/~jjohnson/GenericTeachingMaterials/StatisticalKnowledgeOfCrimJusticeStudents.pdf